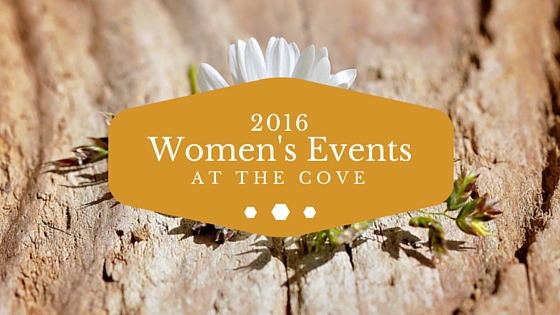 Ladies, we hope you'll join us for a time of rest, refreshment, and a good dose of God's Word, in the company of other Godly women at The Cove!
Click on the event titles below for more information!
WOMEN'S LUNCHEONS
Women's Spring Luncheon: I Want It ALL
with Gwen Smith, March 13, 2016
Women's Christmas Luncheon
with Karlene Shea, December 11, 2016
WOMEN'S SEMINARS
These two seminars are free.  (Meals and lodging fees apply.)
The Larger Story: What the Christian Life is All About
with Rachael Crabb, March 31-April 1, 2016
The Jesus We're Aching For: The Gospel According to Mark
with Lisa Harper, August 19-20, 2016
We hope to see you soon!