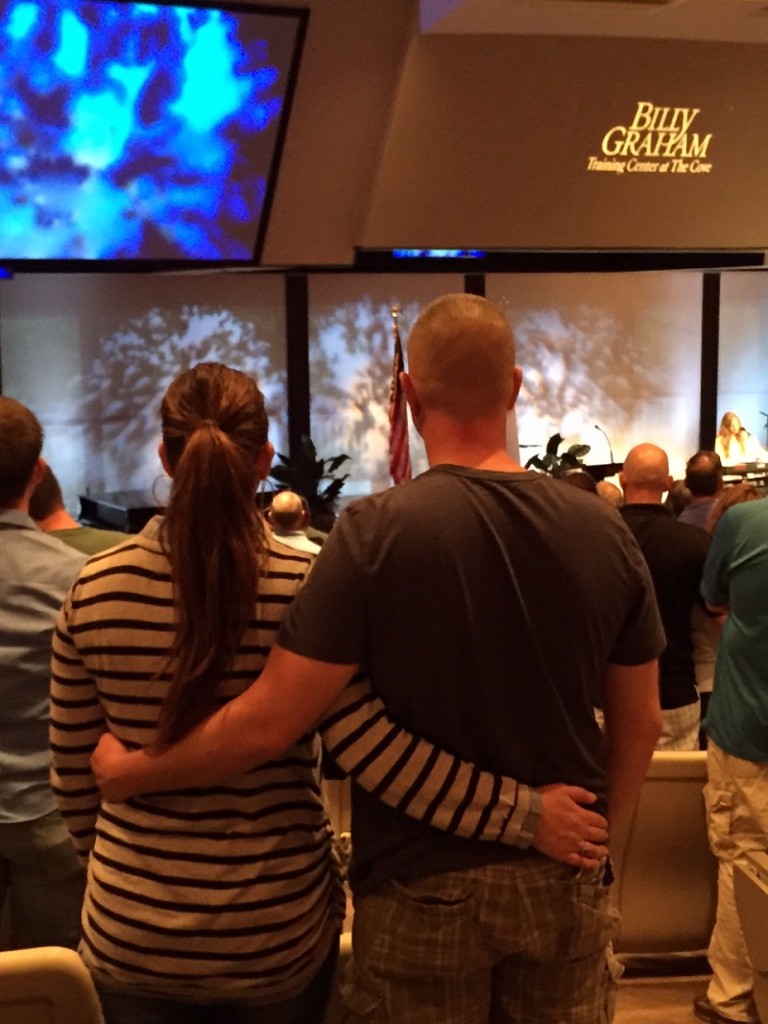 We have been blessed to host military marriage retreats at The Cove for the past several years, and one of the best parts is that the retreats are free to these wonderful couples serving our country!
Donors have generously given so that the program, meals, and lodging  for any active-duty service-member (Guard & Reserve too) and their spouse are free.
Couples will enjoy the quiet seclusion of our mountain retreat, complete with winding trails, comfortable rooms, and delicious meals prepared by our chef and his talented team.
Most importantly, they will have plenty of time and space to be alone together with God.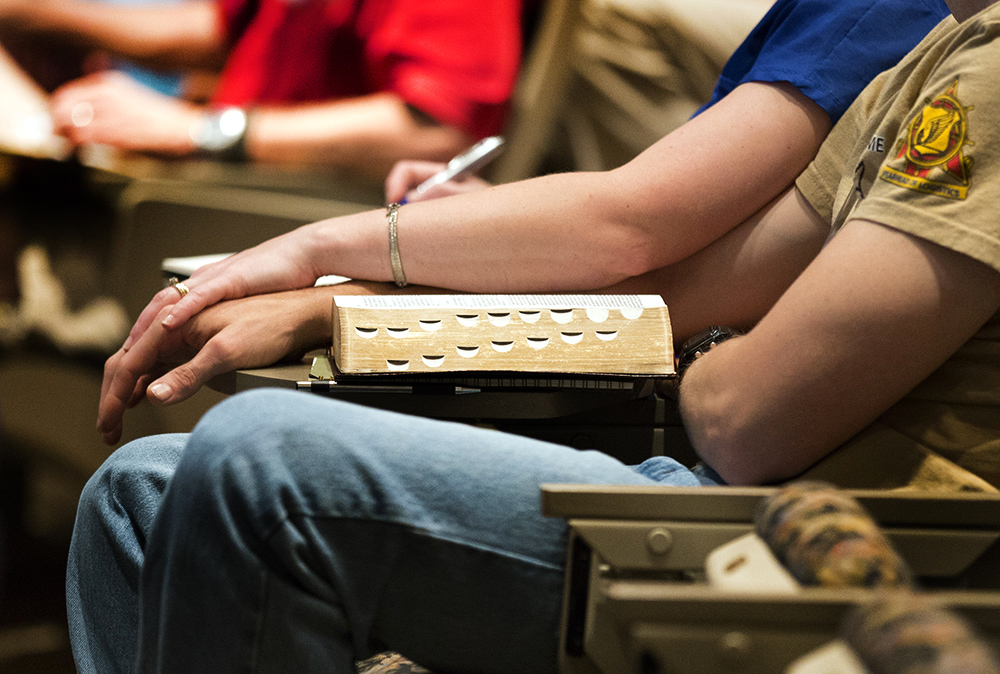 See what some of our precious military couples have to say about their time spent here at The Cove:
"Thank you so much for the amazing gift of this military marriage weekend. The military lifestyle is so demanding and often puts a huge stress on many marriages.  This program with this military scholarship is such a huge blessing and it makes us all feel loved and appreciated for the sacrifices we make for this great country."

---

"We extend our deepest gratitude, and thank you so very much for your kind heart.  I returned from deployment to Afghanistan in and am so grateful to have had the chance to renew my relationship with the Lord.  We have to tell you this is a great place to come to for serenity and peace in the United States.  Billy Graham's life, story and relationship with Jesus has truly inspired me and my wife over the weekend."

---

"Words cannot express the thankful hearts that my husband David and I have for your generosity! David has recently returned from a 13 month deployment in Afghanistan which was particularly difficult on our family. It was his second deployment in the past four years. The weekend away in the quiet peacefulness of The Cove was exactly what our bruised spirits needed!"
Following are the remaining 2016 Military Marriage Retreats:
The Cove also offers financial resources (program, meals and lodging are covered…travel is your responsibility) for couples or individuals to come to anyCove seminar or Personal Spiritual Retreat throughout the year.
Click here to download the military resource form.
Please help us spread the word and share this information with friends, family, and co-workers who could be blessed by this opportunity.