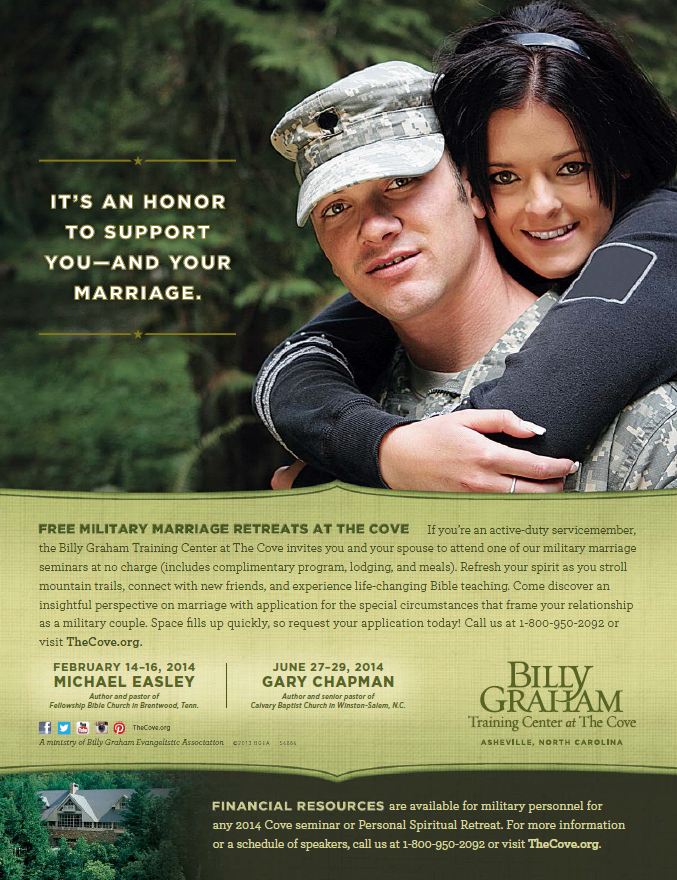 For more information on the February retreat, click here.
For more information on the June retreat, click here.
The Cove also offers financial resources (program, meals and lodging are covered…travel is your responsibility) for couples or individuals to come to any Cove seminar or Personal Spiritual Retreat throughout the year.  For a full listing of events to choose from, visit our website here.
You will enjoy the quiet seclusion of our mountain retreat, complete with winding trails, well appointed rooms, and celebrated cuisine. Most importantly, you will have plenty of time and space to be alone with God.  Click here to download the military resource form.
Please share this information with other individuals who would be blessed by this opportunity.