Did you receive your 2013 Cove Program Guide this week? 
WARNING!  You may be compelled to grab a cup of tea, find a comfy chair and savor the experience of reading through this journal style guide to what's happening at The Cove in 2013.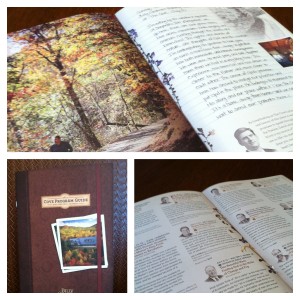 Whether you attend a life-changing seminar,  a Women's Day Away program, a guided or self-directed Personal Spiritual Retreat, an uplifting Christian concert, a special senior adult program or are attending a retreat with a group from your church, you are sure to come away with a refreshed spirit and a testimony to share how God impacted your life while here at The Cove. 
"Come with me by yourselves to a quiet place and get some rest." — Mark 6:31  
Click here to visit our website to see what's going at The Cove this year. 
To request a free 2013 Program Guide, please call 1-800-950-2092 or click here to make your request online. 
We hope to see you soon!